A Passion For Leadership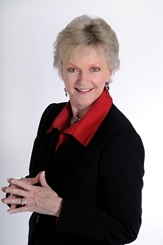 Recently I was being interviewed by a high performing Director in a Fortune 500 company looking for an executive coach. As part of our get acquainted conversation, it became clear to me that there were no obvious roadblocks, gaps, or blind spots in this individual's resume. His credentials came well documented as a respected leader in his personal and professional life. He was choosing leadership development at this point in his career as an enhancement to what was already working well. As I inquired more about what he would want from a coaching relationship, he began to share about his passion for contributing his skills and leadership to the business. He knew he had the ability to attract, engage and influence others. He was looking for a partner to help him strategize and utilize these skills to effect the greatest value. He saw the current environment and organizational challenges crying out for leadership at every level.
He wanted to be a catalyst for leadership change, a role model for others in his organization.
Pause. I am trying not to drool. I am stunned, awed, enrolled. He had me at "passion for leadership". I would have coached him for free.
The operative word here is "passion." How many of our rising corporate stars are actually passionate about leadership? Business stakeholders have come to understand the value of leadership skills and characteristics, even to investing in programs (thank goodness for me!) designed to advance these competencies in their high potential players.
But passion is not a learned skill. It is a personal inner motivation and determination that has us excited to get up in the morning. Passion is an intangible drive or need to fulfill on a tangible dream. Passion gives power, energy and meaning to our lives. In his book Awaken the Giant Within, Tony Robbins suggests, "There is no greatness without a passion to be great, whether it's the aspiration of an athlete or an artist, a scientist, a parent or a businessman."
Nothing extraordinary has ever been accomplished without passion. And yet, like everything else I've found that is important for success, there is a caution against indulging in or obsessing on one's passion to the exclusion of other values in life. Passion on steroids burns out every one in its path. Like everything else, passion requires discernment to be effective in the long term. The art is having the wisdom to use one's passion to create effectively, to keep one's passion aligned with the bigger picture of what you want for your life, the organization, etc. That's where the skill and coaching is useful.
Today's post is not to suggest that everyone should be passionate about leadership, but that we all have some seed of passion about something in our lives that wants to be expressed. Our passions are always accompanied by emotions such as excitement, joy, gratitude, even a profound spiritual physiological experience. What area of leadership are you passionate about that is yearning for expression in your life?
If you have any questions about this article, or about how we can help you with your current hiring needs, contact us today!
We encourage your participation and comments.
Jane Lawson, a Master Certified Coach and Associate of The McNeill Group, resides in The Woodlands, Texas.
Steps to Creating a Successful Multi-Generational Workforce
A combination of generations in the workplace can be a successful venture but only if all sides are willing to comply with one another. Older generations have built a career on the knowledge and experiences they have gained. Newer generations, often fresh out of college, think they know everything. They have spent the previous four years studying in a higher learning institution and have earned their place, no matter the starting position, in your company. In order for a multi-generation workforce to garner respect from one another and become assets to the company, they must possess an acceptance and the willingness to learn from one another.
Sizing up Cross-Generation Competition
Do not let age deceive you or become the basis of the opinion you form of an older or younger employee or coworker. As the age of retirement is consistently pushed upwards, more and more "baby boomers" are staying in the workforce and all but demanding a certain level of respect they have worked so hard to establish.
Sizing up a coworker based on their age is a fruitless venture. Focus on the person's attributes and contributions to the company rather than age.
Focusing on age tells you nothing about your coworker except maybe they are too young to be the next leader of our country or that they may have amassed a clan of grandchildren. More importantly, it won't help you establish a line of communication or show you how to work alongside one another in a productive manner. In order to create an industrious working relationship and workforce, you will need to focus on the information that pertains to the contributions you can make to the company together.
The Assessment Report
The assessment report contains vital information necessary in building a strong, multi-generational working relationship. The assessment report will tell you what the other persons values are, what motivates them to take action and the personal skills they bring to the job at hand. Taking the time to read the assessment report will hand you details about your coworker that you never would have taken into account based on their age. Look for these characteristics.
Hands on
Personal accountability
Takes initiative
Gets the job done
Able to focus
Makes steady contributions
Natural team builder
Talkative
Embraces new ideas
Willingness to learn new skills
Capable of decision making
Making the Adjustment
With a better understanding of your coworker it is time to come together and compromise. All people, no matter their generation have a preferred method of communication. Older generations tend to be more "stuck in their ways" so to speak, so it may be more conducive for the younger generation to make a larger adjustment when it comes to communication. At least at first.
You know how you communicate the best. After reading your coworker's assessment report, you have a better understanding of which communications methods work best for them and which ones they prefer. Make establishing an open and constructive line of communication between generations a priority. Find your common ground and work from there.
Once an open line of communication has been established, determining how you can boost and compliment one another's job performance will appear easy. You may realize that your coworker from an older generation has a library of experience and has the tools it takes to complete the project at hand. A coworker from the older generation can learn new techniques and styles from the newer generation. Combining these two aspects as well as others can create an explosive new way to enhance one's job skills making contributions to the company excel.
Not only will one generation benefit from the next, the company as a whole will benefit profitably and favorably.
If you have any questions about this article, or about how we can help you with your current hiring needs, contact us today!
We encourage your participation and comments.