Leaders Know Their Strengths and Weaknesses

The best leaders are intimately familiar with their own strong points and weak areas. By being honest with themselves, they are able to lead effectively, as well as recognize the strengths and weaknesses in others.

Great leaders already know perfection is an unattainable goal. Rather than attempting to achieve perfection, always do your best. Strive every day to reach new heights and take on greater challenges. This sets a positive example for your team members.

Frazzled leaders unsuccessfully attempt to do everything themselves, wrongly believing they are the only ones who can do it. It is more productive to build an effective team. When you take time to teach staff members and work with them, you reap long-term rewards. Confidently designate tasks to your team while you tackle new issues and ideas.

By knowing your own strengths and weaknesses, you can assign work accordingly. Certain staff members complement what you know. Others have skills and talents to make up for your weaker areas. Delegating effectively is part of outstanding leadership.

Always be realistic about your limitations. Going overboard leads to stress, worry and mistakes. When you go out on a limb too far, it breaks. Team members lose respect for a leader who pushes too hard and can't make it happen.

Be in touch with your leadership style and goals. Interview potential staff members carefully to ensure they complement your unique leadership abilities. If they go against your basic philosophies, it causes confusion and a lack of productivity.

Go beyond the walls of your office to reach out into the neighborhood and world for ideas. Network with interesting people, take courses and attend seminars. You won't learn new things unless you strike out beyond your comfort zone. Incorporate new ideas and info into your leadership role.

Be in touch with your values and be aware of how people perceive you. Perform ethically and honestly as a leader. Respect others to earn it for yourself. Work to create a positive image people admire and depend on.

Continue to learn, grow and enjoy self-development. Learning is an ongoing process in any business. There is always something new to discover and another goal to achieve. Keep reaching for the stars to inspire your staff to do the same.

Need help hiring or developing top talent? Contact us today!


Written for us by our associate Gary Sorrell, Sorrell Associates, LLC. Copyright protected worldwide. All rights reserved.
How to Overcome Common Challenges to Successful Retention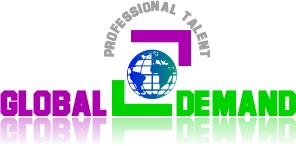 Upon completing a successful selection process, the next challenge a hiring manager will face is finding ways to ensure that all the time, effort, and money spent does not go to waste by firing or having their top talent leave for greener pastures. Below is a look at some of the common challenges faced by hiring managers in trying to retain their staff.

Employee disengagement

is one of the challenges facing hiring managers when it comes to the retention of staff. In fact, a Gallup study has shown that as many as 70% of the workforce is disengaged.

Mismanagement

is another retention challenge, with research carried out by Target Training International showing that over 95% of all people stated that they have been mismanaged. As a result, they will attribute their below par performance at certain periods during their employment as having stemmed from this mismanagement. Eventually, those interviewed gave their reasons for leaving the company as being because of one reason: mismanagement.

Being unclear about job accountabilities is another retention challenge facing hiring managers. This is best illustrated by the fact that the common reason why most people get fired is because of a disagreement on what constitutes "superior performance".

When the individual's talent is not being applied (bad talent/job match) or when they are not rewarded by job (bad talent/job match), these scenarios can also pose a challenge to successful retention in a company. However, both these issues are easily eliminated when the talent of the candidate and the talent requirements of the job are well matched.

Another challenge facing recruiters in successful retention is conflict within departments or teams. However, occurrences of conflict within a team or between two employees may be avoided completely, or significantly improved once the talents of each individual involved is recognized and understood.

By accurately measuring talent and thereby understanding each individual's talent, recruiters will be able to tackle the challenges that hinder successful retention in a company. What the recruiter needs to do is to get the individual to answer "yes" to the following Gallup questions relating to retention. Below are the questions and what every hiring manager can do to ensure that their staff answers them in the affirmative.

• Do I know what is expected of me at work?

For a "yes" answer, be sure to inform your staff about what is expected of them at work in the most effective way for their particular style of communication.

• At work, do I have the opportunity to do what I do best everyday?

Give every individual the opportunity to do what they do best at work everyday, based on their particular talent strengths.

• At work, do my opinions count?

Give the individual an opportunity to voice their opinions, while providing them with opportunities for growth based on their particular strengths.

• Does my supervisor, or someone at work, seem to care about me as a person?

In order to enable the supervisor to create a powerful working relationship with the individual, ensure that you provide them with sufficient key talent information.

We have the tools necessary to accurately measure all of these areas for each candidate, employee, and the requirements of these for the job itself.

Contact us today!
Smile For Success
If a picture is worth a thousand words, then a smile is worth a million. The power of a smile is incredible. Even if you don't feel like smiling, the simple act of lifting the corners of your mouth can help you lift your entire spirit and find something worth smiling about. Some of the greatest self-help advice out there comes from those who advocate "fake it until you make it." This is especially true when it comes to positive thinking, and faking a smile goes a long way toward producing the genuine thing. You may end up laughing at yourself merely because you know you have nothing to smile about.
Another great thing about smiles- they're highly contagious. A smile spreads faster than a cold in a daycare. Most people can't help smiling back when someone casts a happy expression their way. This is a simple and exciting theory that you can test out for yourself. Go to any public place and start smiling at random people, then keep track of how many smile back (even suspicious smirking counts!). You'll likely find that 9 out of 10 of your targets return your joyful expression to some small degree, and you've probably just made their day a little brighter, too.
Learning to smile on demand is an important step in developing a permanently positive mindset. One good technique for summoning smiles is to choose a happy memory that never fails to fill you with good feelings. Keep this memory at the front of your mental catalogue, and access it whenever you feel a case of the blues coming on. It may not solve your problems, but it will at least make you smile- which in turn helps you relax and take an objective look at your situation. Smiling often creates a mental cue for the foundation of positive thinking and helps prime the pumps of happiness.
You should also spend a little time in front of the mirror observing your own expressions. At first this practice may seem uncomfortable or downright silly, but smiling at your own reflection has a positive effect on your psyche. You can even practice different smile variations: the amused smirk; the close-lipped leg-pulling smile; the toothy grin; the laugh-out-loud open-mouthed smile. Think of it as an Olympic event...it's your personal Smile Marathon, and you'll win the gold every time!