What Are The Challenges To Managing Top Talent?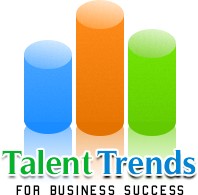 The Top Talent Management Challenges for 2012

As we close out this year and begin the next, the economy has left us wondering what the future will hold for our business, leaders, and strategies. Despite the perception that the global economy woes would increase the talent supply, it remains a leading challenge facing all corporations globally. As a matter of fact, attracting, developing, and maintaining top talent is the number one issue facing companies of all sizes globally.

Talent is no doubt critical to business success. Every organization aims to grow its talent in addition to widening the knowledge base of its employees. However, with increased competition and every organization racing to secure the best talent, management of this talent is likely to become even more challenging this year.

Top talent management challenges / trends include:

1. Outsourcing
2. Development and Retention of Talent
3. Stakeholder Involvement
4. Regular Communication
5. Creating a Robust Leadership Pipeline
6. Strategies & Human Resources

1. Outsourcing
With the continued rise of online job platforms and changes in the market place, outsourcing will become more prominent. More companies are likely to employ via an online platform which brings together talent and opportunities. This will reduce the costs that organizations incur in attempting to attract and retain talent. Outsourcing offers a platform upon which organizations can access the best talent, exactly when they need it.

2. Development and retention of talent 
Organizations will also focus on developing and retaining talent. Technology plays a vital role in ensuring that talent is developed and retained. Technology is likely to cover all aspects including assessing, identifying strengths and weaknesses, and training. Keep each person engaged and on a goal directed path to ensure success.

3. Stakeholder involvement
Organizations are likely to bring all stakeholders on board. Involving organization stakeholders and employees in decisions making processes can help employees gain confidence and exercise their talent for the betterment of the company. This is crucial as it helps the organization positively gain from its employee talent pool and puts it to use within the organization. It ensures that the talent within the organization is nurtured before going out to seek new talent.

4. Regular communication
Communication is fundamental to solving challenges emerging in talent management. Technology will most likely play a bigger part in this communication. Utilize every aspect in order to keep everyone updated on the company goals, progress, changes, etc. Open communication helps employees freely communicate their progress and contribute in the talent management plans. It ensures that the best of the employee is brought out and that company success is everyone's job.

5. Creating a robust pipeline of leadership
Technology is likely to help in the creation of a pool of robust future leadership by enabling identification of leaders as they grow. Keeping track of employee training, skills, traits, competencies, motivators, behaviors, and values will help identify potential within your company. This will allow smooth leadership transitions, ensuring that the best talent within the organization is considered before searching for leadership externally.

6. Strategies & Human Resources
Human Resources Departments have become increasingly vital to success. HR must understand the overall strategy and goals of the company and be able to communicate the staffing / talent needs, skills, knowledge, and performance to all levels of the company. Managing talent to align their goals and progress with this strategy will help the company keep employees engaged, focused, and productive.

There is no doubt that other challenges will arise as we embark on the New Year. Keeping these ideas in mind and putting together a goal oriented action plan will help you stay ahead of the top talent management challenges.

If you have any questions about this article, or about how we can help you with your current hiring needs, contact us today!
We encourage your participation and comments.
Written for us by our associate Gary Sorrell, Sorrell Associates, LLC. Copyright protected worldwide. All rights reserved.
EXCEPTIONAL LEADERS...
 Don't Rest On Their Laurels


In today's fast paced business world, the expression "what have you done for me lately?" is even more of an imperative. Leaders have high expectations of employees and organizations have high expectations of leaders.
It is fine to take pride in past accomplishments. This does not mean, however, that it is a reason for current entitlement. Leaders must produce in the present and focus on the future, not past glories.
Even in retirement, high profile executives, such as Lee Iacocca and Jack Welsh, are still in the game of writing best selling books and consulting rather than focusing on the past.
Thought Provoker
* To what degree do you focus on past glories?
* Is there anyone in your organization who is "resting on their laurels"?
* Do current stakeholders, including your boss, really care about what you accomplished 5 years ago or 20 years ago?
* Are you keeping up with current trends, new technology and ways of thinking?
* Do you criticize others because that is not the way it was done in the past?
* What adjustments do you need to make for you to continue to be a highly valued asset to your organization?
Exceptional Leaders take satisfaction from their past accomplishments and keep in the game creating value for the present and the future.
Copyright protected by author Bruce M. Anderson. Reprinted with permission.  Thinking Partners Inc.713-882-5285
Discover What Matters Most to Your Employees and Include it in Your Company Brand
After the employee surveys have been taken and the results read, it's time to understand the results and implement them in your course of action. This step is crucial in improving your company's employer brand. There are lots of important steps that you and your company can take.

* Incorporate your employees' values into your company's strategic plan

* Reward employees in accordance to their values

* Hire individuals that share the same values as your company

When a company stays on the same page as its employees in terms of values, your company will benefit from employee engagement, self-motivation, job satisfaction, a strong work ethic and the desire to work hard. The end result is an advantage to both the company and employee. Both are left satisfied.

If you have any questions about this article, or about how we can help you with your current hiring needs, contact us today!
We encourage your participation and comments.

Written by our associate Gary Sorrell. Copyright protected worldwide, all rights reserved. Sorrell Associates, LLC
 

 

Many of our clients are challenged by the process of attracting and retaining the talent they need to have their businesses prosper. The cost of mistakes is high: in productivity lost and, later, in the costs incurred to replace and train replacements for those who did not succeed. You literally cannot afford to hire the wrong people.

 

Bill Bennett
Chief Operations Officer 
The McNeill Group 

 

 

We invite you to use the expertise and experience of TMG Associates to investigate the advantages of using job profiling to make the best selections from among your finalist candidates.

CLICK HERE to contact TMG for a free assessment and benchmarking consultation.

 

 

 

 

 


Resources


About Us

Contact Request



Website

Our Team

Quantum Leader Archives


 

 

 

The McNeill Group consistently provides clients with tangible results by achieving and exceeding measurable goals. Having been in business for over 15 years, we know that our success is wholly dependent upon the success of our clients.

Leadership Quotes

"One of the true tests of leadership is the ability to recognize a problem before it becomes an emergency."
~Arnold Glasow~
"Developing excellent communication skills is absolutely essential to effective leadership. The leader must be able to share knowledge and ideas to transmit a sense of urgency and enthusiasm to others. If a leader can't get a message across clearly and motivate others to act on it, then having a message doesn't even matter."
~Gilbert Amelio~

Business Thoughts

Did you know that through traditional hiring techniques there is only a 14% likelihood that the hire will be successful?

Research shows approximately 80% of turnover is caused by bad decisions made during the hiring process.

You might have found the best talent but this employee will only dramatically increase your success if they are placed in the right job.

Have you interviewed and assessed someone who would be a great fit with the company but doesn't fit the open position? Develop a master list of potential employees for when an appropriate position is available.

An organization without accountability will cease to exist. If a business sells a product but doesn't hold itself accountable for quality production, or timely shipping, it won't attract any consumers.