Values are Core
The insights you can gain from focusing on values underpins the internal motivation or drivers for living a deeply satisfying life: a life worth living and a life in which one feels alive. An exploration into your values provides you with key answers around:
1) My life's priorities- "What drives my Life? What matters?"
2) Energizing or re-vitalizing my life- "What creates Energy? What generates a sense of Aliveness?"
3) Honoring my True Work- "What supports my Purpose?"
Once you have discovered these answers, you possess the pillars for increasing your performance potential and for progressing toward your aspirations, for fostering your authentic expression, and for finding meaningfulness and fulfillment in the various arenas of your life.
Values are our internal drivers of behavior. Values are what is underneath our choices/ priorities. When we are in a healthy state, it is our values which are instrumental in how we make decisions and in how we form relationships with others. We can call values the "why" of our behavior. When an action or activity is aligned with what we hold as important or core, our internal motivation naturally arises and we are moved to action. Contrarily, when we are stuck and out of action, it is often because we are not clear how the action or decision aligns to our values and we lack the motivation to act. We readily choose to connect, to be influenced, to engage, to perform and be our best self when doing so is an authentic expression of one or more of our core values.
Another definition of values is that which energizes us or that which generates energy. Values directly point to where we will put our energy and where we will experience a boost of energy or aliveness. In other words, when our actions/ choices support our values we feel alive. Not only do we have more available energy to accomplish tasks and initiatives, we feel more alive while accomplishing. Some call this being passionate or being on fire. For others, it is following one's bliss and experiencing the energy of deep satisfaction.
Values can also put your True Work in the spotlight. Values point to what has our life be "a life worth living." This sense comes from feeling we are "on track" or we are "being on purpose." When we have aligned our life according to our unique hierarchy of values, we feel congruent with our incarnation and purpose. It is being true to our values that supports us in expressing/ embodying our True Work.
Request taking a values instrument through your Executive Coach. Utilize the report as a springboard for coaching conversations on your values. Take a deeper look at who you really are and how to more fully express your authentic self.
Fehrunnisa Moore resides in the Silicon Valley, California area.
Improve Employee Satisfaction by Understanding Your Employer Brand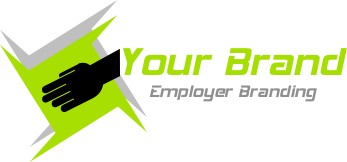 Every corporation from large enterprises to small and family owned businesses have felt the strain put on by the faltering economy. For many of us, hiring new employees has been put out of the equation and layoffs have run rampant. Where does that leave our current employees? How can we make them feel secure and stable in their jobs and keep their performance levels running high?

The Effect Unhappy Employees Have on a Company Brand

In regards to the aforementioned faltering economy, employee morale and overall satisfaction in the workplace has suffered. Budget cuts, layoffs and stringent money saving strategies are seen as a threat by many employees. They have stood waiting on the sidelines witnessing adjacent departments being downsized and their once loyal, hardworking counterparts getting laid off. This leaves them feeling unappreciated and under-valued. Not feeling valued and feeling under-appreciated leads to a decline in performance and productivity. This can spell disaster for your company.

It is imperative to maintain a healthy employer brand throughout any hardship, not only economic. When it comes time to begin hiring new employees, a poor employer brand name can lead to insufficient numbers of applicants and in turn under trained and unqualified persons of interest being hired. In addition, the once loyal and valued employees who feel they have been abused and mistreated may be preparing to find jobs elsewhere. You have spent time, money and other valuable resources training your employees. Do you really want your hard work to be the result of your competitors gaining an advantage from your employees?

Improving Your Employer Brand Name

There is good news amidst the economic recovery and wavering employer brands. You can improve your brand at any time. When implementing a course of action, it is of utmost importance to consider why someone would want to work for your company. Take steps to ensure your company is attracting the right candidates for employment and give them a reason to want to work for you.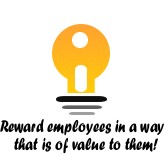 There is never a time to forget about the employees that have already become instrumental members of your team. Stay focused on their values and what attracted them to your company in the first place. Show them they are appreciated and reward them for their hard work and company loyalty. Rewarding employees in a way that is of value to them is a substantial motivating factor. Without motivation, performance and the willingness to put forth their strongest and best efforts at work will dissipate. To achieve the ultimate employer brand, make sure your employees are proud to work for you by keeping the company's values on the same track as your employee's.

Measure Your Brand

Before you can implement a strategy to improve your company brand, you must fully grasp what your brand is lacking. Where and why is your brand suffering? Where does your brand stand?

- Conduct an employee satisfaction survey: Satisfied employees mean your company brand is in tip top shape. Dissatisfied employees mean your company brand needs serious attention and fixing.

- Remember an employer brand needs constant attention: Not all employees are going to be satisfied 100% of the time. Your company must constantly implement new ways to keep its employees happy and do so in a consistent manner.

- Learn where to focus your efforts: A competent survey will tell you what your employees value the most. This is an effective means of showing you where to make improvements to your brand and where to focus your efforts.
If your employer brand is suffering then do something about it. It is never too late to turn things around. Make a strong and honest effort to show your employees you value and appreciate them.
Written for us by our associate Gary Sorrell, Sorrell Associates, LLC. Copyright protected worldwide. All rights reserved.
TMG Executive Coach Fehrunnisa Moore offers 3 different Values Instruments:
The Hogan MVPI, the Target Training International PIAV, and the Karios Values Perspective Survey. Her insightful debriefs illuminate the data and map it to your current professional and personal life while pointing to developmental opportunities.

For more information contact Fehrunnisa Moore.




Resources
Free Webinar
Understanding Your Organization's Multiple Brands
Do you know what your customers are saying about you? What about your employees? Learn how to manage your organization's brands and make them work for you. Presented by Target Training International.
July 21st at 1:00 pm Pacific
How Satisfied are Your Customers?
The year 2011 is more than half over. Now is the time to take a step back and review the status of your organization. Join us as we join our strategic partner, Target Training International, in exploring strategies for effectively conducting this review.
August 18th at 1:00 pm Pacific


The McNeill Group consistently provides clients with tangible results by achieving and exceeding measurable goals. Having been in business for over 15 years, we know that our success is wholly dependent upon the success of our clients.

Whatever is expressed is impressed. Whatever you say to yourself, with emotion, generates thoughts, ideas and behaviors consistent with those words.
Brian Tracy

Optimism means expecting the best, but confidence means knowing how to handle the worst. Never make a move if you are merely optimistic.
The Zurich Axioms